News


July 1, 2020

Construction Progress ||
Beach Roost

Construction at the Beach Roost has been progressing nicely over the course of these past few months thanks to a healthy dose of coordination and a clever team in the field! We are well into the framing stages as the first two of three stages of steel erection are now complete. The team is infill framing the first and second floor levels as we prepare to set the third and final round of steel at the roof level.

Stay tuned for more updates!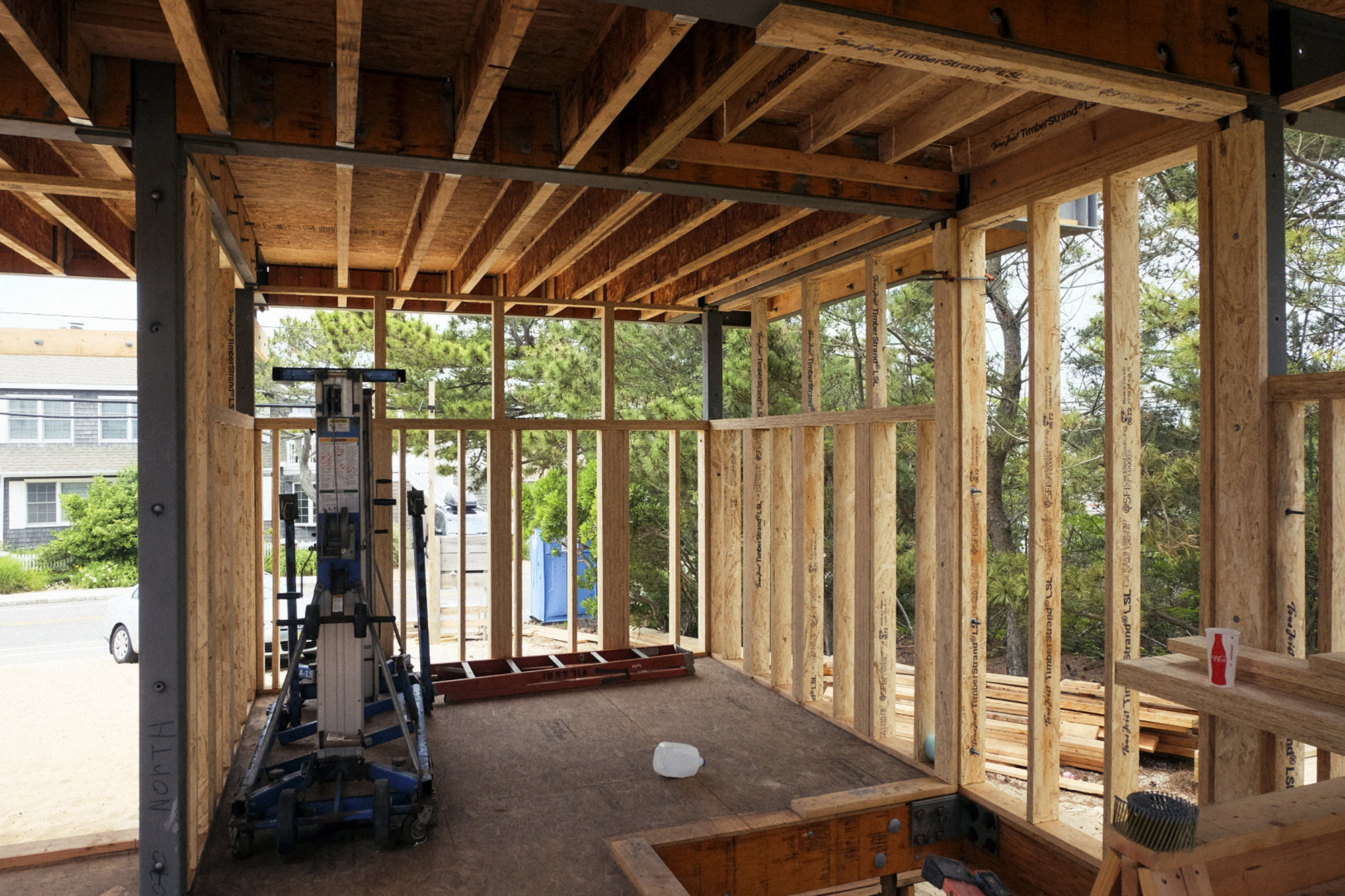 We're delighted to see the Salt Box Residence featured this week on
ARCHITECT Magazine
. The feature is entitled, "Life Above the Salt Marsh".
Click on the image below to check out
the feature!
May 4, 2020

Construction Progress ||
Water House
It was a beautiful day on Long Beach Island for a site visit to the Water House. This Red Cedar slatted screen box will enclose a new exterior spiral staircase connecting the outdoor living, pool, and grade decks.

Installation of the cedar slats to the interior and exterior of the enclosure framing is nearing completion as the team preps for the spiral staircase, landings and glass railings.

In collaboration with Midouhas Architects.
We're excited to share some images of one of our latest projects on the boards! Marin Hill is a 12 unit multi-family housing development located in New Jersey, just across the river from Manhattan.

The project pays homage to the town's rich history of brick manufacturing dating back to the 18th century. It is sited on top of a hill, at one of the highest elevations in town, and captures sweeping views of the Manhattan skyline. The 2-story building is elevated to enhance views, floating lightly above open-air tenant parking below.

It's wonderful to see the Salt Box featured this week on
#Architizer
. It's always nice to see our work published alongside so many great projects from across the globe.
Click on the image below to check out the feature!
We're excited to see the River Retreat project featured this week on
#Architizer
!
The River Retreat is a 480 sq ft cabin designed for a local builder as a "getaway close to home".
Click on the image below to check out
the feature!