About Us
Our work, at its core, is about being receptive. We pursue authentic, open relationships with our clients in a way that prioritizes the client experience. After all, our most meaningful work stems from a deep understanding of each client coupled with a keen sensitivity to the unique qualities of each site's environment, local context, and traditions.
Our buildings are not a "product" that is readily reproduced, but rather the result of a time-intensive, collaborative design process that ultimately yields beautiful, well-functioning architecture. We believe that the pursuit of good design and thoughtful, timeless architecture represents a long-term commitment to the quality of a place. This is something that provides value to each community we design for.
Our process is both fun and simultaneously serious. Each project is approached anew as we aim to create buildings that feel perhaps familiar, yet unexpected. We are also pragmatists who love to build and frankly, get things done. In that, we work very closely with the many craftsmen and collaborators that are involved in bringing our projects into fruition. Nurturing these relationships is as important to our projects as fostering trust with our clients.
We keep our studio small and try our best to only take on projects we're excited about. This affords us the ability to give each project and client an intimate level of attention; one that is commensurate with the quality of work we are constantly striving to achieve.
Who We Are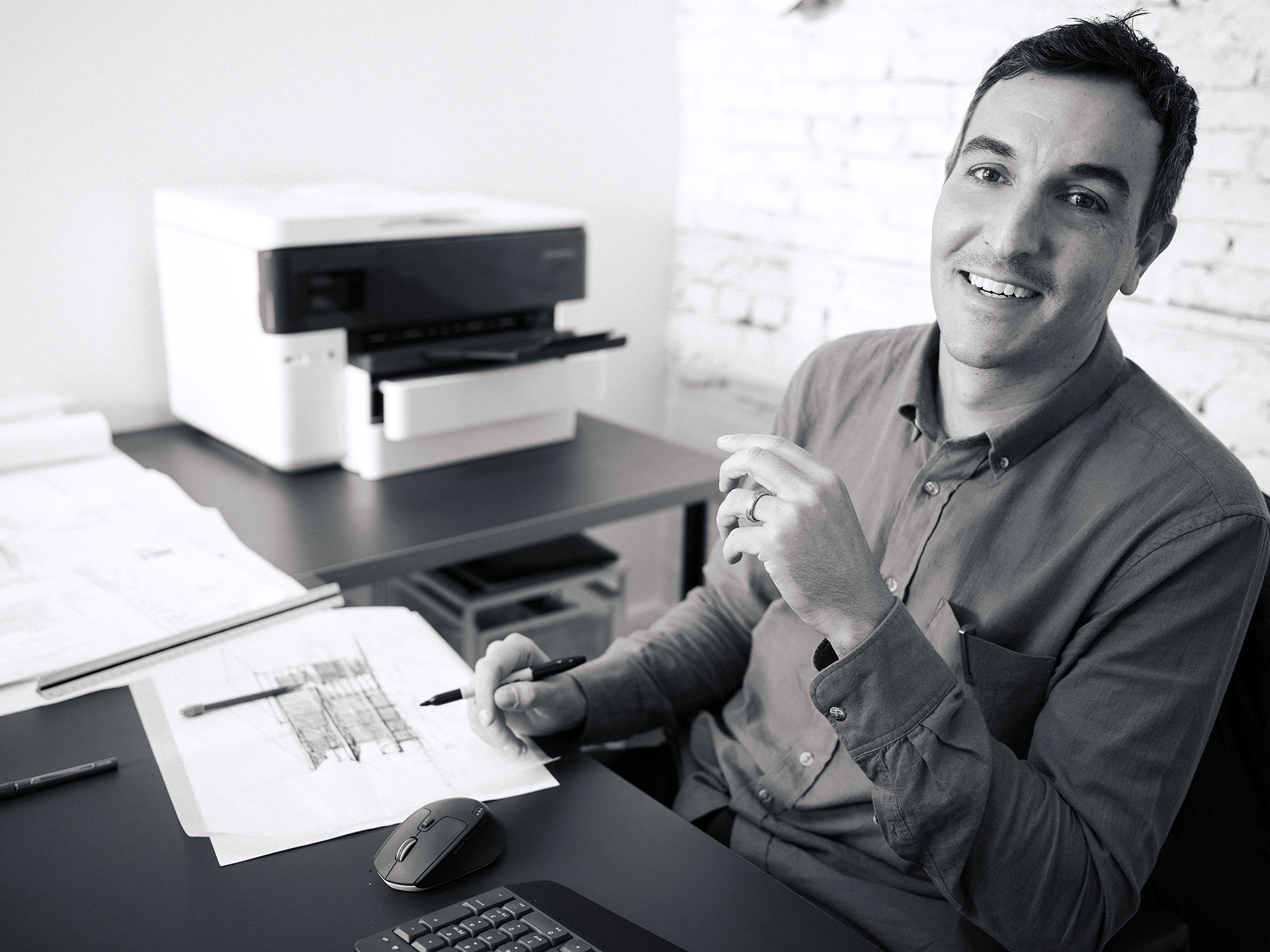 Brian Parnagian, AIA | Principal
Brian brings a diverse range of both local and international experience to his practice. He is well-versed in the world of high-end residential and has also led teams on a variety of high-profile, large scale commercial and institutional developments in New York City, Boston, and abroad. Prior to working in Manhattan with Morris Adjmi, Brian lived in New Zealand while working with Tennent Brown Architects. There he worked on a number of significant institutional projects, some of which garnered the nation's highest architectural honors.

Much of his early career was spent between New Jersey and Philadelphia working with both Michael Ryan Architects and Midouhas Architects. During that time he oversaw the design and construction of a variety of bespoke private residential projects in Long Beach Island, New Jersey.

Brian is a graduate of the New Jersey Institute of Technology and has been the recipient of numerous design awards. His work has also been published in some of the industry's leading architecture and design publications. He is an active member of the American Institute of Architects and a registered architect in the state of New Jersey. He is also a serving member of the Red Bank Borough Planning Board, where he resides with his wife Karla and two children.

Travis Pummer | Senior Project Manager
Travis is a senior project manager with over 10 years of experience and a diverse portfolio encompassing various building typologies. He has an extensive background working closely with both governmental, religious, and institutional organizations, as well as with private residential clients. In this role he enjoys working on every aspect of a project, from broad concepts to the smallest details.
His strong communication and personal skills in managing and liaising with both clients and consultants allows him to deliver the best possible result for the client.
Travis holds a Master of Architecture degree from the New Jersey Institute of Technology.